For any business, the long-term protection of data and files is critical to basic operation and success. There are numerous areas to consider when it comes to data security, and two that are closely related – but not the same – are data backup and disaster recovery themes.
At Storage Whale, we're proud to serve as the premier provider of cloud storage and data backup for both business clients and individuals. We've assisted numerous clients with not only confirming their data is completely secured and backed up using our corporate data backup solutions, but also with the overall planning and implementation of a disaster recovery plan that covers any potential data or related loss risk. While these two fields are closely connected and often cross over one another, it's important to note their distinct differences as well, which we'll do in today's entry while also going over how to properly utilize our services and others within both these areas to create the best, most comprehensive forms of protection for your business data.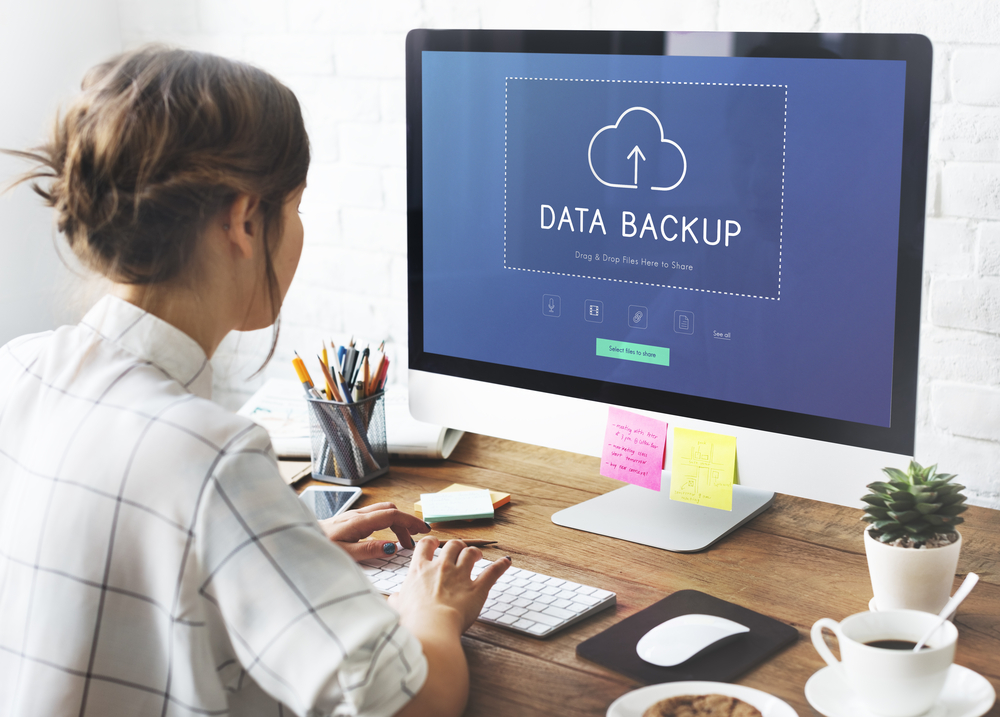 Basic Definitions
First and foremost, let's lay out some basic definitions for both these themes:
Data backup: Data backup refers to the copying of any important data into a secondary form, such as an archive file, that can be used to restore the data in case it's lost due to some kind of disaster or emergency. It speaks only to data itself, not any other area.
Disaster recovery: Abbreviated DR in some circles, disaster recovery is a broader umbrella term for all the facets that go into the creation of a strategic security planning model that will protect a company from any disaster, whether natural or human-induced. The goal of a DR plan is to maintain consistent critical functions not only before a disaster, but also during and after it, so there's as little disruption to your business as possible if such an incident occurs. For most businesses, data backup will actually be one distinct piece of the overall disaster recovery plan, which will also include other areas. More on that in just a bit.
Breadth of Strategy
As we touched on above, the primary difference here is really the breadth and scope of the strategy. Data backups are specifically meant for all the files and data your company stores and may need to recover, but there are also several distinct other strategies that comprise the full DR approach, and understanding these as well is important for business owners and those who have been tasked with planning these contingencies.
For instance, in the case of an outage or disaster, who is in charge of returning applications to an online state? If a data breach of any kind takes place, how will customer relations be managed for any clients who were impacted? These are areas that all are generally covered as part of the disaster recovery plan, as will areas like aligning the backup policy, assigning RTOs (recovery time objectives) and RPOs (recovery point objectives), and creating a testing and verification protocol.
In addition, while this also speaks to backups specifically, there are also many different processes under which backups are created. Decades ago this would have been traditional tape backups, but these have been replaced largely by replication, live migrations and snapshots. There are replication tools you might consider, for instance, that allow for multi-cloud backups. All these factors must be considered while planning a DR strategy.
Backup Types and Needs
To go even further, there are numerous different types of backup solutions out there. Many businesses, in fact close to half, use more than one backup solution simultaneously, and this is a totally standard approach to data backups. Here's a list of many of the most common types of data backup available:
Full backup
Incremental backup
Differential backup
Offsite backup
Mirror backup
Local backup
Remote backup
FTP backup
You don't have to be an expert in each of these types to obtain proper backup for your company; that's what you hire pros like us for.
However, we do strongly recommend – and assist with – a detailed plan for backups. You should know exactly why you're implementing certain strategies and exactly how it's being done, including a written backup document with policy for how and where applications are backed up, retention spans, encryption, a calendar of lifecycle operations, and potentially several other areas. Many businesses include testing and related themes within this plan as well, as it's often vital for data recovery.
A simple reality is that over 70% of businesses will experience data loss, deletion or some kind of related system failure at some point. Being prepared entirely for this is vital, and data backup is a big piece of the puzzle.
Leveraging the Differences Properly
As you've likely gleaned by this point, using both data backups and the broader category of disaster recovery in coordination with one another – despite their differences – is important here. Firstly, a risk assessment and business impact analysis should be done to determine the potential results of a disaster or data loss taking place – this data can be used to identify critical parts of the upcoming DR strategy you devise.
From here, you create your RTOs and RPOs based on the specifics of your business and the files you may need to recover. Only once all this is finished should you finalize a full recovery plan, featuring both prevention and response elements.
For more on the differences between data backups and disaster recovery protocols, or to learn about any of our cloud storage and online file storage services, speak to the staff at Storage Whale today.